Chiropractic Care for Shoulder Pain
Many people suffer from shoulder pain caused by a variety of different causes. While most people know that Chiropractors help with neck pain and lower back pain, a lot of people are unaware how much we can help with shoulders and other parts of our extremities (arms and legs). Just like in our spine, the bones and joints of our shoulders, hips, knees, elbows, hands, and feet can get knocked out of their healthy alignment. This can put pressure on sensitive tissues, especially nerves. The pinching of the nerve can cause pain, and will interfere with the proper function of the anatomy in the area. Our skilled chiropractors here in Midtown Sacramento will evaluate the structure of your shoulder, identify exactly what the underlying problem is, and provide help.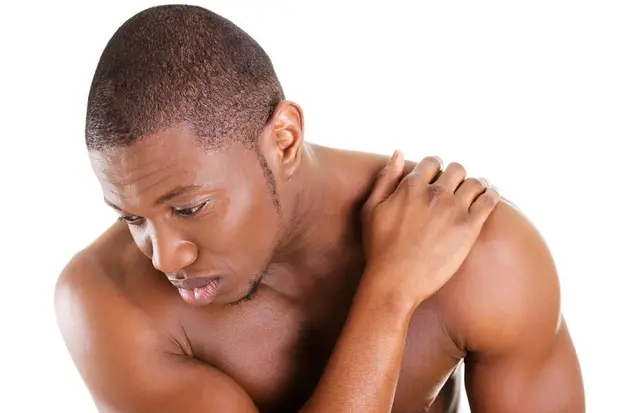 Causes of shoulder pain we often identify in our office
Misalignment of the shoulder joints
Misalignment of the neck joints, causing interference in nerves that control the shoulder
Limited nerve flow to specific shoulder muscles and joints
Injuries to the rotator cuff musculature
Shoulder bursitis
Shoulder impingement
Muscle/cartilage tears (i.e. rotator cuff muscle tear, labral tear)
Each of the above causes are commonly seen and treated at our clinic and commonly go misdiagnosed. We begin with a thorough examination to find the root cause of your shoulder pain. We will work to identify the underlying cause of your shoulder pain and guide you through the healing process. We will use gentle, specific adjustments to correct bony misalignments, allowing your shoulder to function correctly again. In addition, we can help with specific therapeutic corrective exercises to help strengthen damaged tissue and prevent future injuries.
Request your appointment to have your shoulder evaluated today today!
We are conveniently located in the heart of Midtown Sacramento and can often accommodate same day or next day appointments. We have plenty of free parking and a friendly staff waiting to take your call today. Give us a call and let us help you! (916) 447-3344