Have you ever experienced chiropractic care? If not, you may be wondering why this healing discipline is so highly regarded and popular with patients around the world. Here at The Healing Touch Chiropractic in Sacramento, CA, we can employ chiropractic adjustment alongside other natural pain management and rehabilitative measures to give your whole body the healing it needs for an astonishingly wide range of conditions and symptoms.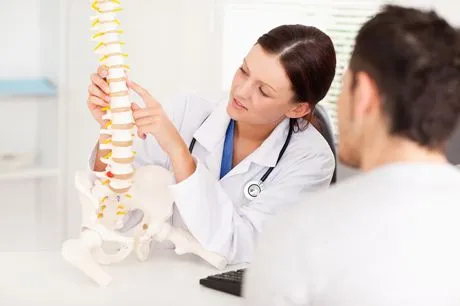 What Is Chiropractic Care -- and Why Do You Need It?
"Chiropractic" means "done by hand." This form of care was developed in the late 19th Century by D. D. Palmer, who discovered that manual adjustments to the cervical spine actually relieved a hearing impairment in one of his patients. Ever since then, chiropractic care has been used to treat all kinds of musculoskeletal and neurological issues related to a problem called subluxation.
Subluxation is a subtle dislocation or misalignment between the parts of a joint; it not only interferes with the joint's operation, but it also contributes to larger physical imbalances that affect every aspect of human health, from nerve function and systemic wellness to posture and everyday comfort. When our chiropractor in Sacramento corrects such alignment issues, you will experience less muscular strain, better nervous system communications, relief from pain and other neurological symptoms, and a higher overall standard of health.
A Safe Form of Treatment for a Variety of Conditions
When practiced by a skilled practitioner, chiropractic care is perfectly safe for patients of all ages. Small children can benefit from adjustments that allow their growing bodies to develop properly, while seniors can manage age-related chronic conditions without over-reliance on drugs. Because chiropractic treatment benefits every system in the body, we can use it to treat conditions such as:
Arthritis
Headaches/migraines
Chronic pain syndromes
Neck or back pain
Acute musculoskeletal injuries
Sciatica
Organ dysfunction
Poor immune response
Reproductive, digestive, and respiratory ailments
Common pediatric health complaints
Adjustment Sessions from Your Sacramento Chiropractor
Your Sacramento chiropractor at our clinic will perform a careful physical evaluation before administering any chiropractic adjustments. These adjustments involve the application of high-volume, low-amplitude (HVLA) force to the joint in need of treatment. This force brings the joint components back into alignment. In most cases, we prescribe several adjustment sessions to help your body accept and adopt its return to normal alignment. Your treatment plan may also include massage therapy, corrective exercises, and other techniques to enhance the final results.
Ready to Improve Your Quality of Life? Contact The Healing Touch Chiropractic in Sacramento Today
Chiropractic care can help you improve and maintain your quality of life in some remarkable ways. If you're ready to experience these benefits, call (916) 447-3344 for an appointment!